Administering the proper dosages of medications to your children ensures their safety and health. Our team at Princeton Lakes Pediatrics understands that it's not always an easy task to administer the proper medication dosage, which is why we provide these helpful charts. Any time your child needs medication, whether it's Ibuprofen, Robitussin or a prescription medication, make sure that you always follow the dosing directions and double check these charts. We are dedicated to the health and well-being of all of our pediatric patients, and want to ensure their safety when taking medications.
Dosage Chart
Newborn – 6 years old charts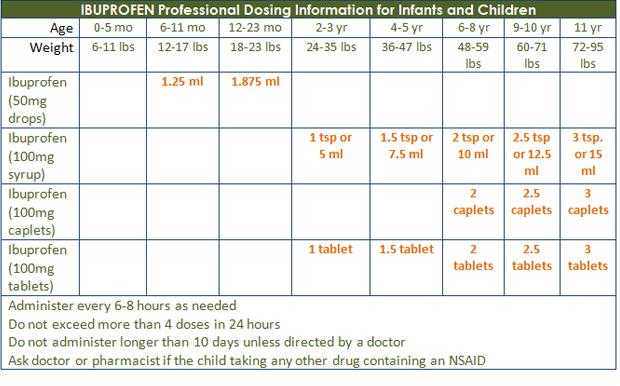 7-18 years old charts
Contact Princeton Lakes Pediatrics with Dosing Questions
At Princeton Lakes Pediatrics, we understand that dosing medication properly to your children may be a difficult task, which is why we offer these charts conveniently on our website. If you have questions, please contact our team to learn more about properly dosing medication for your children regardless of their age.