At Princeton Lakes Pediatrics, we encourage healthy families and understand that a healthy family starts with the parents of our patients. Our team is dedicated to the health and well-being of our pediatric patients, which is why we encourage regular wellness check-ups as well as a steady immunization schedule. While many parents believe going to the doctor is only for when your child is sick, regular visits help your child to feel more comfortable with visiting the doctor and allow both parents and children to ask any questions about healthcare they may have.

Information for Parents of Pediatric Patients at Princeton Lakes Pediatrics
Our team of highly-qualified, experienced pediatricians strive to create happy, healthy families. To ensure the health of your children, please take a look at our helpful charts below that can help you determine if your child should come in for a visit. Maintaining a regular immunization schedule can help keep your children safe from disease when around other children during scheduled play dates and school.
Immunization Charts
Newborn – 6 years old charts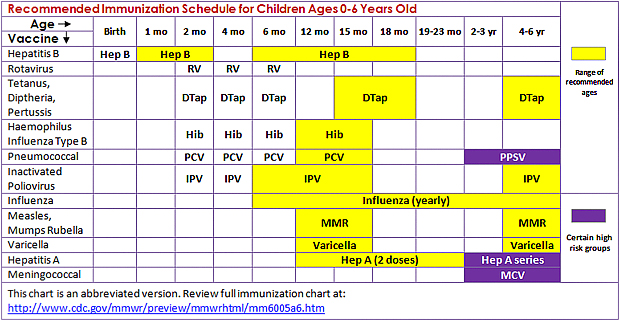 7 – 12 years old charts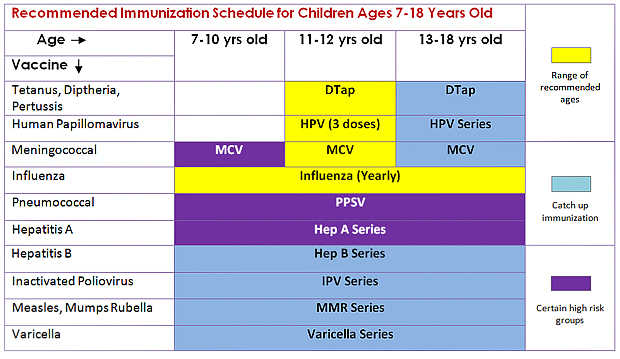 Does your child have the flu or a cold?
The flu and a cold often display similar symptoms, but they are very different illnesses. Please use the chart below to review common symptoms of both illnesses to determine if your child is suffering from a cold or the flu. If you're uncertain, we always recommend that you contact our office for immediate attention. We accept sick visits Monday through Thursday.
Contact Princeton Lakes Pediatrics for Immunizations & Treatment
We understand that maintaining the health and wellness of your children is not always an easy task, which is why our two locations make it easy to schedule both well and sick visits. Our highly-qualified team of pediatricians and nurses work to ensure the comfort and health of your children, encouraging happiness for you and your children. If you're unsure whether it's time for your child's regular check-up, please contact our team online or via telephone.